Registered Professional Counselor / Certified Life Coach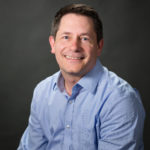 "Encouraging, counselling, empowering and supporting  – the scared, unlovable, broken, sad, frustrated, helpless, and self critical – One conversation at a time"
Finding a therapist that has the expertise to assist you is relatively easy. But finding a therapist that has the expertise to assist you, understands what you need and is a good fit for you,  is something completely different. Thats much harder to find – someone who gets it!
One of the main reasons I choose to work with clients suffering from anxiety, depression and self esteem,  is because I have suffered from those things myself.
I struggled with social, generalized anxiety and panic attacks for many years. I know what it is like to avoid social situations because of the fear of feeling judged; I understand the humiliation of suddenly having a panic attack in public for no apparent reason; and I know what it is like to always be afraid of people seeing your anxiety and thinking that there is something wrong with you, or worse. I also understand what dark depression and helplessness feels like, and what it felt like when I finally discovered myself after years of believing I was not enough.
I understand and I get it.
Because I understand what it is like to have lived (past tense), with these things, and because I have tried a huge number of different tools and techniques myself and discovered what works and what does not  – I can now try to offer people real help with real results for a better quality of life.
I also understand that there is no one way to help fix each person's anxieties or issues. We are all unique.  Each person brings specific and individual needs to a treatment session; and each person needs to be understood and treated in light of his or her own bio/psycho/social world.
Fully trained as a Registered Professional Counselor, I offer a number of techniques, perspectives and strategies to help you get healing and freedom for your life, including innovative and cutting edge technology such as Neurofeedback.
Some of the other training and experience that I offer:
Registered Professional Counselor with the Canadian Professional Counselors Association

Certified Life Coach with Certified Coaches federation

Crime Victim Assistance Authorized Counselor

Certification Neuroptimal Neurofeedback

Traumatic Incident Reduction facilitator

Former phone crisis intervention worker with the Fraser Health Authority

Prepare and Enrich relationship assessment facilitator

Former self exploration group leader for PLBC College counselling students
Call today, I would love to help you start working towards the life of Freedom and Growth that you deserve!
Ken McDonnell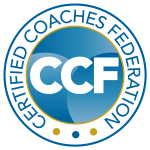 Visit the testimonies page for more information and
insights to how many people have found help and freedom.
Want more detailed information?  Visit the blog page to learn more
Let today be your first step toward a life that is free!
Free to be you!

Call Ken today at 778 846 3569