Maple Ridge and Face Time

Maple Ridge Counselling Center
Conveniently located right downtown Maple Ridge on 224st, in the old post office building. This is a quiet, established office that provides a secure, comfortable environment for neurofeedback and talk therapy. Our Large waiting room, complimentary coffee/treats and professional setting make this an excellent location for convenience and safety.

#200 – 11841 224st Maple Ridge, B.C.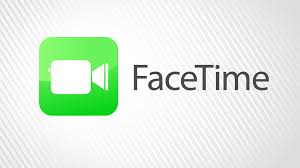 Counselling from anywhere in the world!
Thanks to the world wide web, I now have a number of clients that either cannot make it to the office or are having sessions from other cities around the world.
This system is just as effective as normal face to face counselling, but offers a lot of benefits!
Its Convenient – Just find a spot where you can be comfortable and relaxed, either at the office or home and we can do the session right there! It is not always convenient to leave your life and drive for an hour to do an appointment. This makes it easy for you to get the support with the least amount of disturbance to your life.
Time – This is huge. Who doesn't need more time! Juggling schedules, children, spouses and work can be stressful enough, but then adding the time to do counselling becomes even more daunting. When its Face time, the session is the exact amount of time you need and when its done – you go right back to your life. Perfect for moms with young children and busy business people always on the go. It's also a great solution for people who work shift work – that schedule is always changing!
Lifestyle – Some people have trouble leaving the home. Social anxiety, depression, injury, and health issues can keep us house bound and disconnected. People have trouble getting to the appointments they need to get to. This makes getting the help and support available for everyone. Perfect for seniors and shuts -ins.
Distance – This is one of the best reasons to do face time sessions. With face time there is no distance that cant be overcome. I have clients that do sessions from one city away, and i have had inquiries from as far away as Greece. It means that the service and the support that you like, and works for you, will always be there – even if your not!
It has never been easier to get the help and support that you need.
Today is the day to start living your life with Freedom.
Call Ken today at  778 846 3569 and lets get your life where you want it to be.
Visit our contact page or Services and Fees